Join the other Quicktakers at This Ain't the Lyceum.
This content uses referral links. That means if you make a purchase or click a link, I may make a small commission - just enough to support my diet coke habit. And there is no extra charge to you. It's a win/win! Read our disclosure policy for more info.
Mr. Pete bought a new striper to help with the soccer fields this year.
(When I say "new" I mean new to us. It was actually used and didn't have any of the manuals or stickers to help figure out how to use it. Mr. Pete did all of that on his own.) This striper is gas powered and uses pain that is poured into its tank instead of spray cans with a manual striper. There was definitely a learning curve, but he got it done.
The hope is we won't have to stripe the fields every week and can maybe go two to three weeks between stripings.
He had a cute helper too!
Noah has a chance to do some archiving library type work in the music department where he works. He was the only student to apply for the job and he started almost immediately. The only downside is that you don't really have a job when school is out so you're not making any money, but I think this will be a good job for him to transition into doing office work. He is a double philosophy/government foreign affairs major.
3.
I think we finally have a History Winner! This year we are using the Mystery of History and Rosie loves it! I like it too although I am going to have to include some Catholic Church History with it. I bought the audio version of the textbook during the Build Your Bundle Sale so she can listen to that along with the book, or on her own if she wants to do her lesson and draw while she works - (which is something she loves to do. Rosie is a great reader, but she is also a very good auditory learner.)
4.
Our Second seek of Apologia Physical Science class at co-op went well too. The science book has a kind of convoluted way of explaining conversions within the metric system. I found a video that explains it simply and easily without using fractions. If you're interested I'll be sending out the link in my newsletter next week. Sign up from free here.
5.
Next week I am going to redouble my efforts at intermittent fasting. Since I won't be walking in the mornings, I should be able to get in a 17 hour fast. I'll be posting about that next week. I'm also going to be adding more water and weaning down the diet coke. I'll be posting about that here too!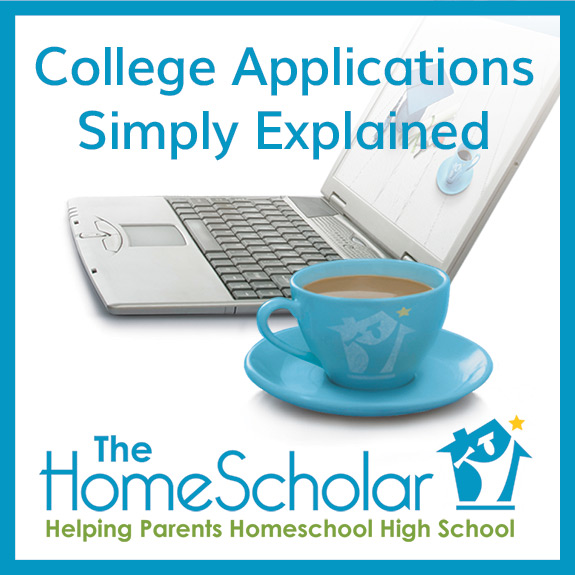 Do you have a student starting junior or senior year? If so, that college application process probably looks downright overwhelming! You're going to love this free upcoming class with Lee Binz, The HomeScholar!
Let Lee Binz show you how to unlock the mysteries of the college application process. You will . . .
Learn how to assess each college by location, fit, affordability, worldview, degree choices, and critical statistics, to find the perfect fit for your child.

Understand what colleges are looking for and learn how to convert your teen's awesome homeschool experiences into compelling essays.

Understand the critical components of homeschool records that you will need to submit with the applications.

Get some tips for letting go so you can release your teen on to college and career with joy and confidence.
Choose between these two dates and times:
Thursday, September 13, 2018 at 1:00 p.m. Pacific Time
Friday, September 14, 2018 at 11:00 a.m. Pacific Time