Yesterday I got a notice in my e-mail reminder that the
CHEO (Christian Home Educators of Ohio)
convention was happening again this weekend. "Last time in Akron" it said, which is sad news for me because for the last five years or so, I've been able to attend the convention a mere five minutes from my home - after years of travelling two hours to and from Columbus.
I started looking around on their web site to find out where the convention would be held next year and couldn't find any information on that at all. Then I came across
this
on
Kim's Ohio Homeschooling Events blog
, in the comment section:
According to Gay Snyder, CHEO is not going away, just the convention. They will still be an organization fighting for us, they still need members, and they will still closely work with HSLDA. Gay is the CHEO representative for the 330 area. You may contact her for additional information. It is a concern, though. Thanks for posting.
I quickly called CHEO to get verification and they basically told me that they have a big announcement coming at the convention this weekend and all will be revealed then. She didn't deny that this is the end of the CHEO convention.
Also from Kim's Blog:
Wh
at is happening is that there are 3 large homeschool convention organizations across the country that are "for profit" that are organizing these huge conventions and pushing our state organizations out of existence. These large conventions are NOT PUTING ANY of their profit back into the states where they hold the conventions to help further the cause of homeschooling and the freedom to do so. If organizations like CHEO do not get enough support from their own state, they will not be able provide the services they do to help us continue homeschooling freely.
My attendance at the CHEO convention hasn't been an entirely smooth one. Nineteen years ago I drove down to Columbus to attend my first homeschool convention. Mr. Pete couldn't or wouldn't get off work that first convention day, so I went by myself after dropping off my two little boys at a friend's house. I was eight months pregnant.
That particular CHEO (Christian Home Educators of Ohio) convention was memorable, not just because it was my first one, or because it
was a tinged with scandal
, but because it opened my eyes to the scope of homeschooling in my state. It was big, it was powerful, and it was predominantly fundamentalist Protestant. I remember at one of my early conventions hearing one of the
keynote speakers
say, "Even when I was a Catholic, I still loved the Lord." So, I didn't always feel welcomed for who I was as a Catholic homeschooler.
Nonetheless, I truly don't know that I could have homeschooled all of these years without that convention and the wonderful speakers and vendors that have been there over the years. So on this eve of the convention, I'd like to share some highlights.
Cheryl Lindsay Seelhoff. I had a whole list of talks I wanted to hear at my first convention, but when I saw the title, "Once a Month Cooking, How My Family Learned to Live on Less," I was intrigued. I ended up sitting through both of her talks and how she started her Once a Month Cooking and how her family lived on only a few hundred dollars a month after paying their mortgage. Those talks sustained me for over a decade after Mr. Pete left his job to start his own business and then was slapped with a law suit from his former employer. We literally went from having a good income and great insurance to no insurance and just about no income. I used much of the information Ms. Seelhoff gave on living on less and many times when I found myself "on my face before the Lord," I thought of her. Ms. Seelhoff has gone on to have her own life tragedies and she isn't even Christian any more, but I often think of how she inspired me that day and am grateful for that encouragement.
Josh Harris, author of Why I Kissed Dating Goodbye, spoke at the CHEO convention on the topic of Why Homeschool Through High School. I don't remember what he said as much as I remember how he said it. He had his speech memorized, staged and well rehearsed, but he also left enough room for spontaneity and to interact with his audience. His example has inspired me over the years when I have done public speaking. I remember taking note of the fact that of all his reasons for wanting to go to high school, none of them included academic excellence. He said that his parents were very wise and even- handed in continuing to educate him at home, another example that I have tried to follow in my personal life.
I came upon Diane Craft's talks and booth at the CHEO convention quite by accident. She talked about goofy things like exercises to help stimulate the brain for struggling readers. My oldest daughter was in middle school and still struggling with her reading. On a whim, I bought her entire right-brained reading program as well as her DVD and tried it at home. I saw results right away and we continue to use this program in high school. My daughter's reading continues to improve and I an now relieved that she will not be illiterate when she leaves my home.
Voddie Baucham is a wonderful speaker. He sees homeschooling as a gift from God and encourages homeschooling parents not to hide when they run into difficulties. I have listened to his talks on MP3 player many times for inspiration and encouragement.
The only thing I knew about getting college credits while still in high school was that if you could work it out with a private school or a charter school you might be able to get the state to pay for a couple of credits. It seemed arduous. Then I came across the College Plus booth at the CHEO convention and learned that there were other ways to earn college credit independently, and CLEPing was one such way. Jonathon Brush had a lot to do with that. He spoke about the importance of avoiding debt for an undergrad degree and about how with hard work and diligence, a 4 year degree could be had in half the time. I have since met a young man in my area who did just that and now is employed in his field full time! College Plus didn't work out for the first child I enrolled in it, but I have high hopes that my fourth son will be able to earn many credits through CLEP and AP tests.
Surprisingly, I have had the hardest time finding a good history curriculum. The texts I looked at were drier than dirt (the Catholic ones were the worst!) and nothing seemed to coordinate history with writing and literature until I found Dr. James Stobaugh's curriculum at For Such a Time as This. Problem solved. Dr. Stobaugh also grades essays for the College Board and gave a great talk about the ACT and SAT tests and whether or not to take the PSAT exam. That particular talk has blessed my family and how I view testing in ways I never envisioned.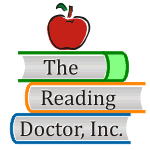 Last but not least, Dr. Karen Holinga. I was a nervous, overwrought, desperate homeschooling mom when I went to her first workshop all those years ago. My oldest child was NOT reading at all, despite everything I had tried with him. He was in late middle school and I thought his future was ruined if I couldn't get him to read well on his own soon. When Dr. Holinga stood there so confident and stated, "I CAN get your child to read," I decided to take her up on it! I wrote about that adventure here. My family has been visiting with Dr. Holinga at least once a year since then for our annual portfolio reviews.
Looking for more adventures and enlightenment at this years convention.